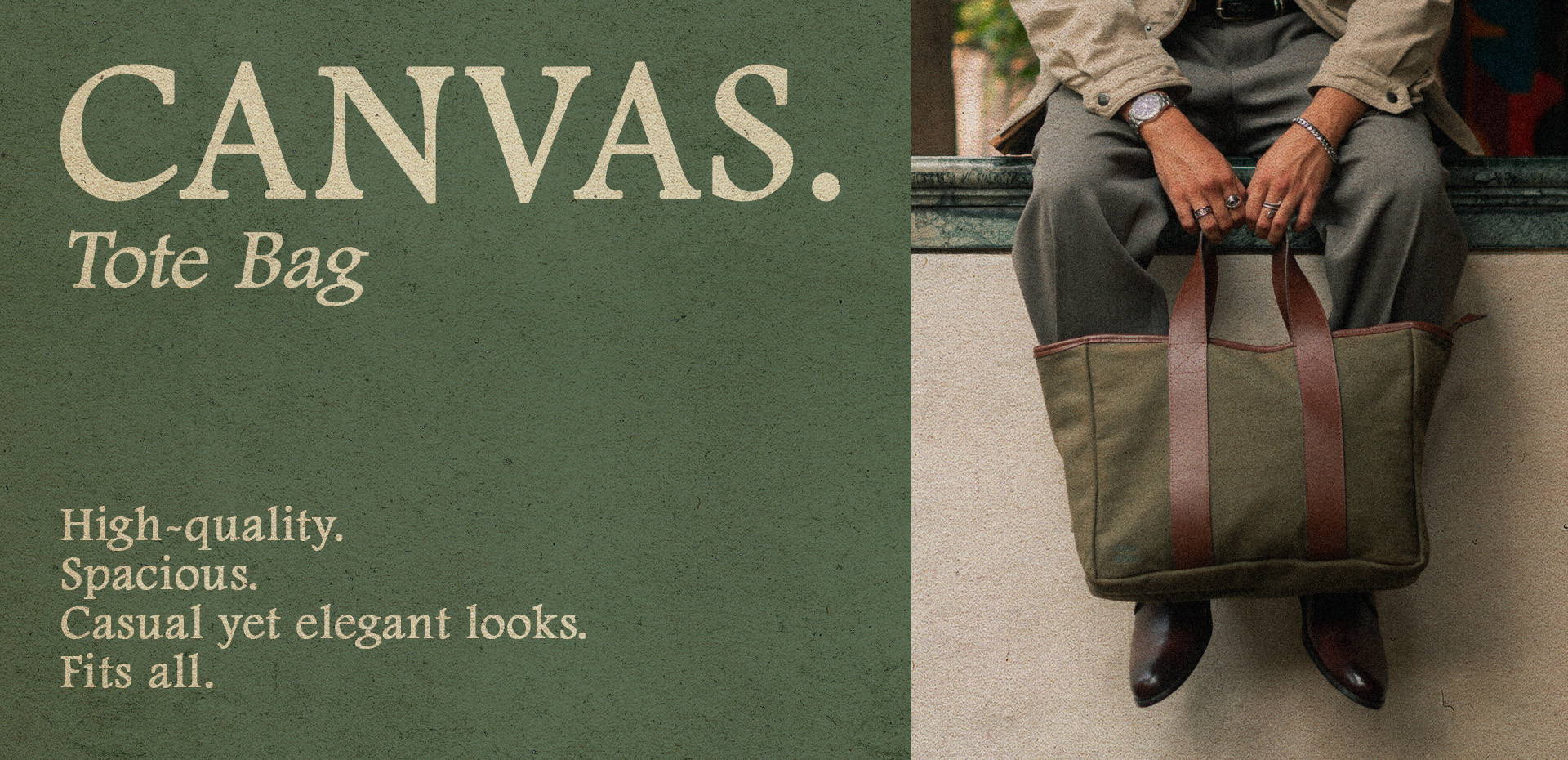 Canvas Tote Bag Dark Green
This casual yet elegant and practical canvas tote bag features one main compartment and an inner pocket. So spacious, it can fit almost all of your belongings, from small essentials to your gadgets, and it can fit up to a 14" laptop. It is finished with a leather handle and a main top zipper to secure everything.
Available in three easy to style colours– Black, Broken White and Dark Green.
Specifications
- Dimensions: 36 cm x 28,5 cm x 12 cm.
- Materials: Canvas & Real leather.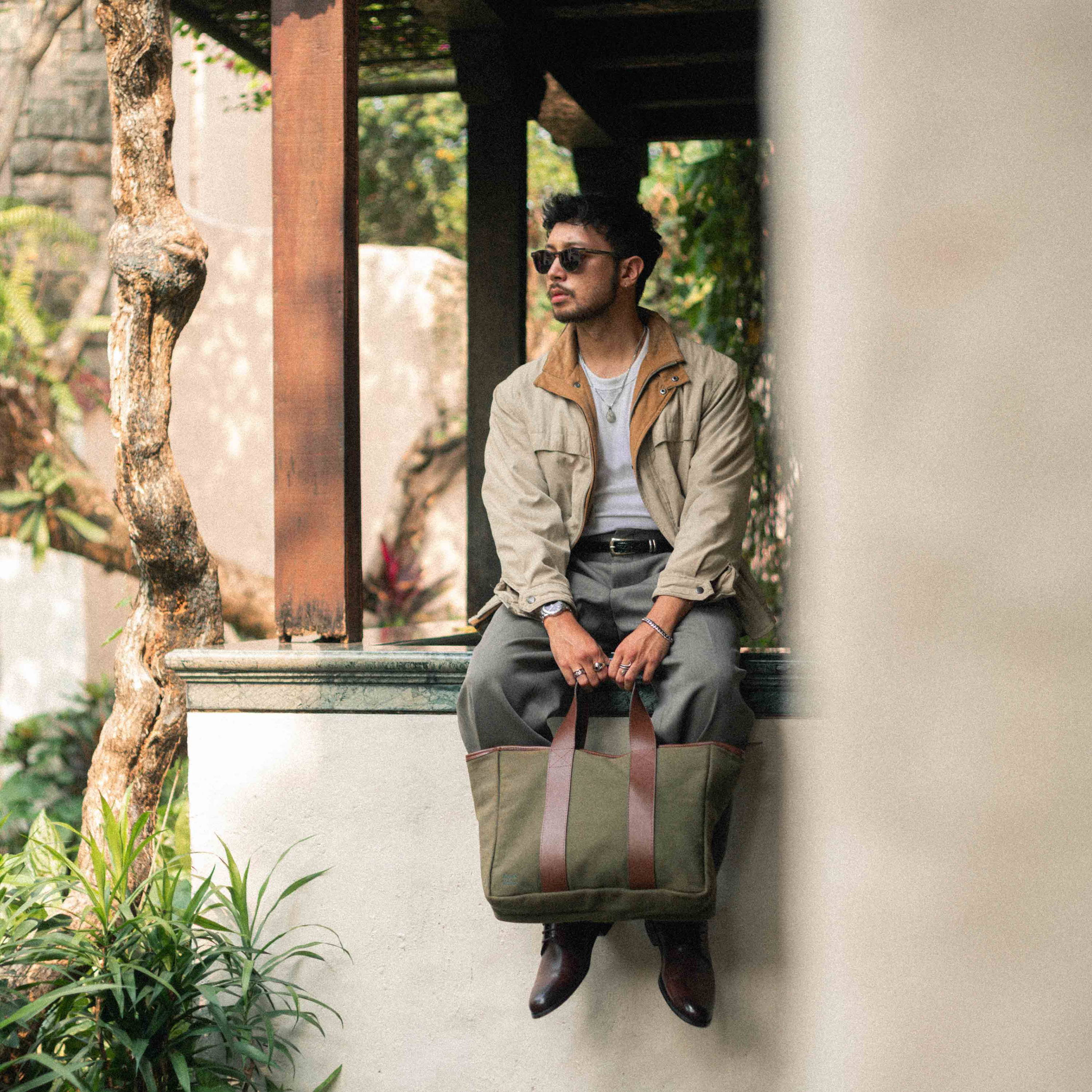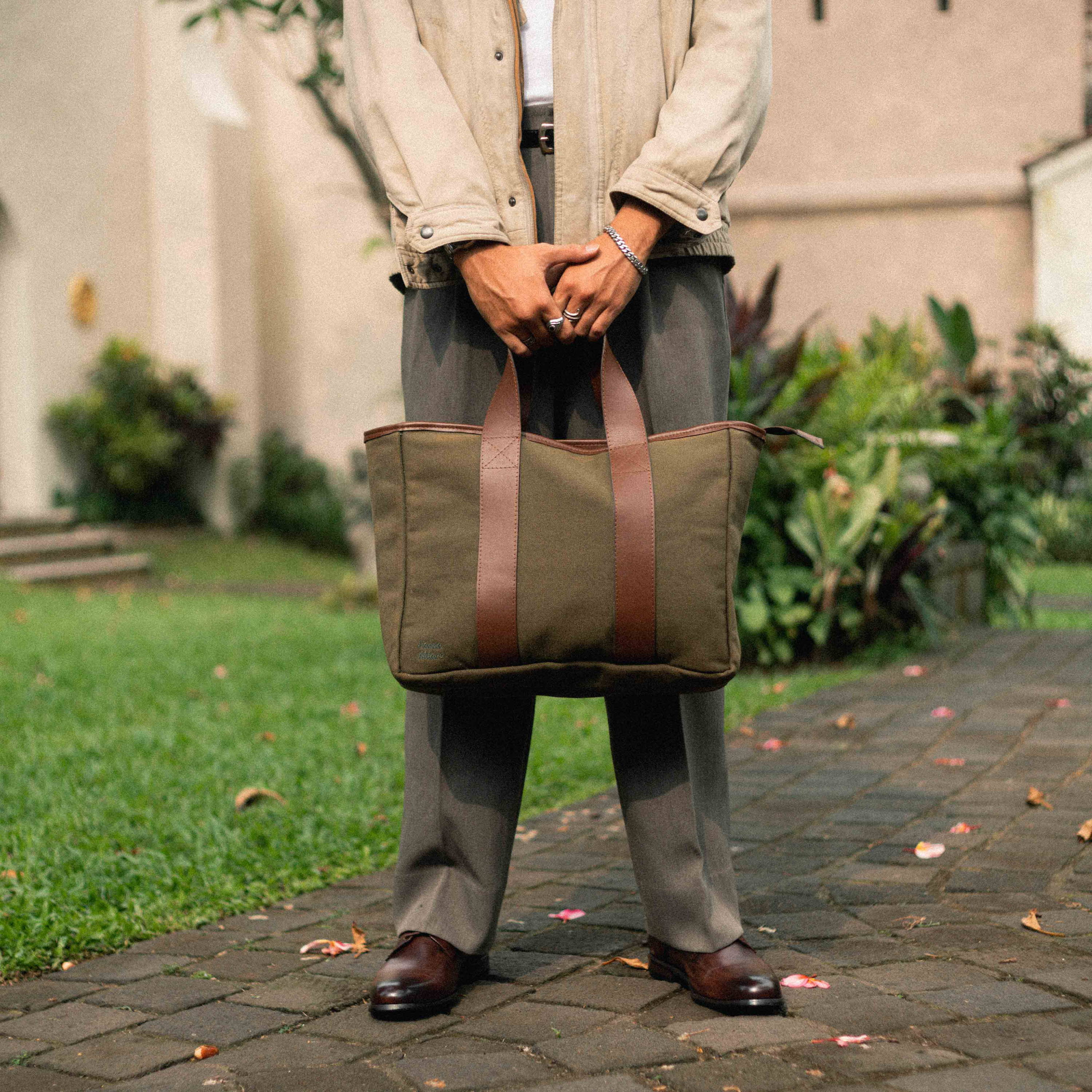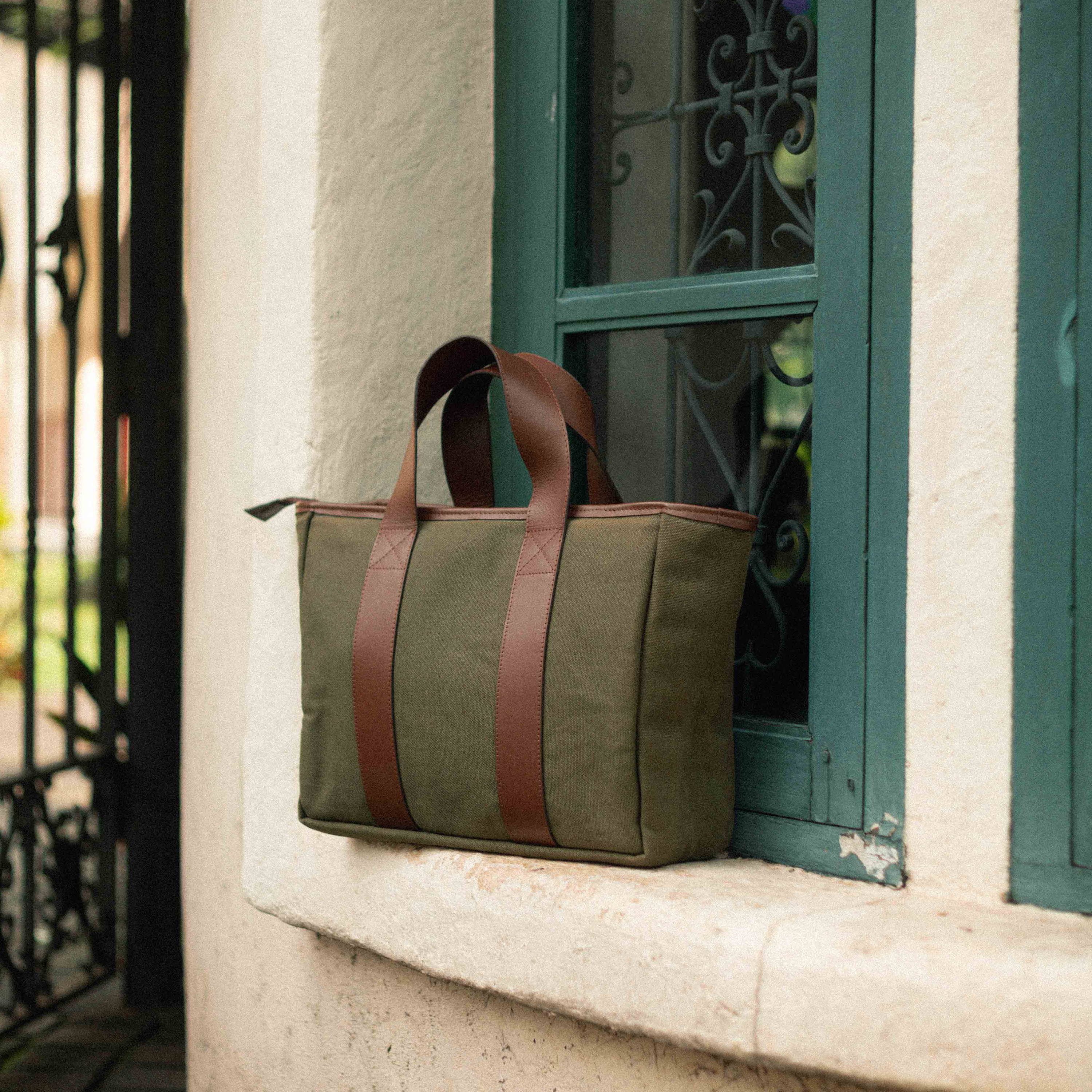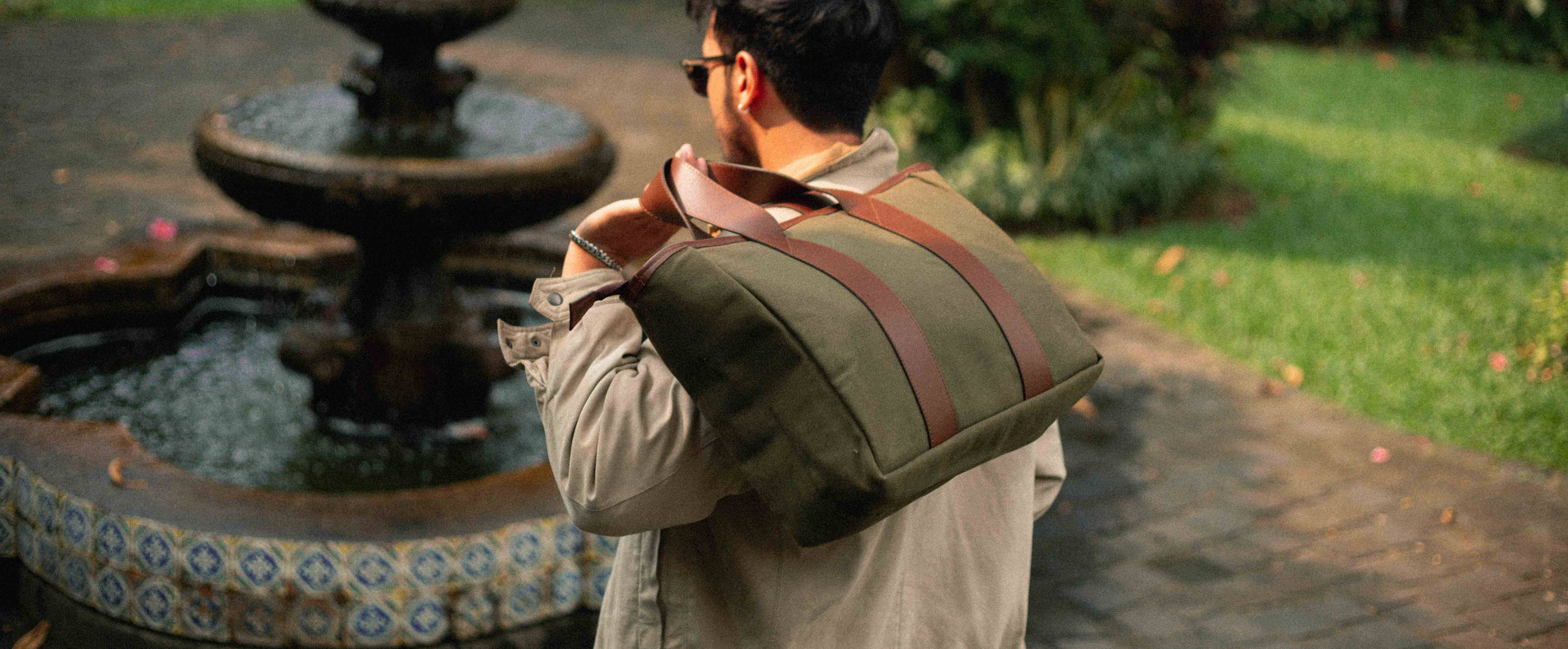 There is no related products to display.